SPT started developing iPhone applications in 2008 when the iPhone SDK was released for the first time. Recently, SPT has switched its focus from developing purely for iOS to developing pure native multi-platform applications using Airplay SDK and our own UMA framework.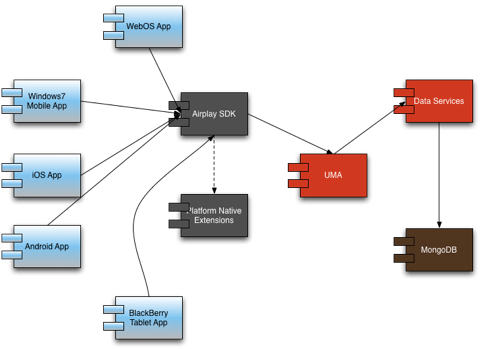 Toyoda
Developed
iPad
and
iPhone
applications used by
Toyoda Machinery USA
Marketing department to disseminate latest brochures, contact and other pertinent information to customers. Developed the Data Management Application (DMS) for managing the current list of contacts, brochures and a few application style settings that are used to dynamically affect the content displayed to the end user. Also developed the web services that distributes data updated via the DMS to the devices.
iCan 220

Developed application for the iCan 220 team that contested the School Board Elections for 2011 in the Barrington School district.

Event Application Framework

Developed framework for developing music (and other) festival applications for Applitite. Also developed and hosting data management and update services for the various applications that Applitite has built using the framework (eg. Taste Of Chicago, Chicago Blues Fest, Chicago Jazz Fest, Voodoo Festival, New Orleans Jazz Festival)